'Phil' the Bag Recycle Day: Thursday 5th March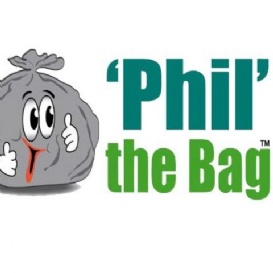 Our 'Phil' the Bag Recycle Day is on Thursday 5th March, so don't forget to bring in your bags of unwanted clothing, bags & shoes on this day!
Everyone is welcome to take part.
Please use any type of bag, black sacks are best! Or why not fill up an old pillow case..?
The more we weigh, the more we get paid.
You can fill the bag with adult and children's clothing, hats, shoes, belts, handbags and household textiles including sheets, pillow cases, duvet covers, curtains and towels.
Thanks for your support!