New playgroup on Tuesdays at Broadwater Lodge Care Home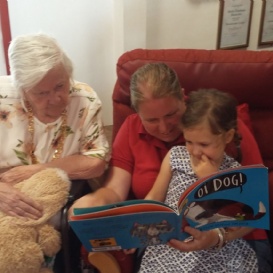 A new playgroup for children aged 0 to 4 with their carers is starting on Tuesday 22nd January at Broadwater Lodge in Farncombe. This is the first playgroup in Godalming to be run within a care home. The aim is to benefit both the elderly residents of the care home and the youngsters who visit by bringing them together to share stories, experiences and songs.
The playgroup take place every Tuesday, 9.30am - 10.30am, term-time only, from 22nd January. Just come along, no need to book.
If you have any questions please call 01483 415220.
See flyer below for more details.